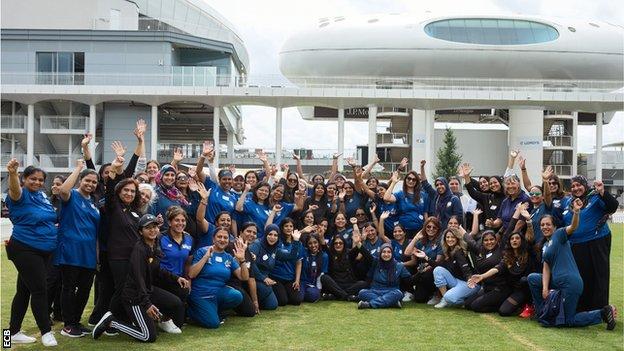 More than 2,000 women from South Asian backgrounds have taken up volunteer roles in cricket as part of a four-year England and Wales Cricket Board initiative.
The £2.4m Sport England-funded Dream Big Desi Women programme has been rolled out in areas with high-density South Asian populations to deliver coaching sessions for children in urban areas.
More than 10% of volunteers have since taken up full-time roles in sport.
The programme has been delivered as part of the ECB's South Asian Action Plan, an 11-point plan published in 2018 to better engage with South Asian communities across England and Wales.
To qualify as a volunteer, participants complete an eight-week course, after which they are able to lead coaching sessions for children aged 5-11.
A celebration of the programme will take place at Lord's on Sunday as England take on India in their final one-day international of the summer.
Source link

interne link

#ECB #South #Asian #initiative #attracts #women #volunteers