As the festive season rolls in, Black Friday emerges as a beacon for bargain hunters, and this year is no exception. Among the myriad of deals and discounts, robot vacuum cleaners stand out as a must-have for modern households. In this article, we dive into the world of automated cleaning, showcasing a range of robot vacuum cleaners tailored to fit every budget.
From budget-friendly finds to high-end splurges, we've scoured the market to bring you the top Black Friday deals. Bear in mind though that we already have a guide for buying robot vacuum cleaners, which is based on our detailed reviews. But this article is different. It's all about the best deals we found on Amazon for Black Friday 2023.
From what we've seen in the past, the prices usually don't change much on Black Friday. However, how many are in stock can change. So, if you're thinking of waiting until Friday to buy one, just keep an eye on how many are left in stock.
Time is Precious: Take a Shortcut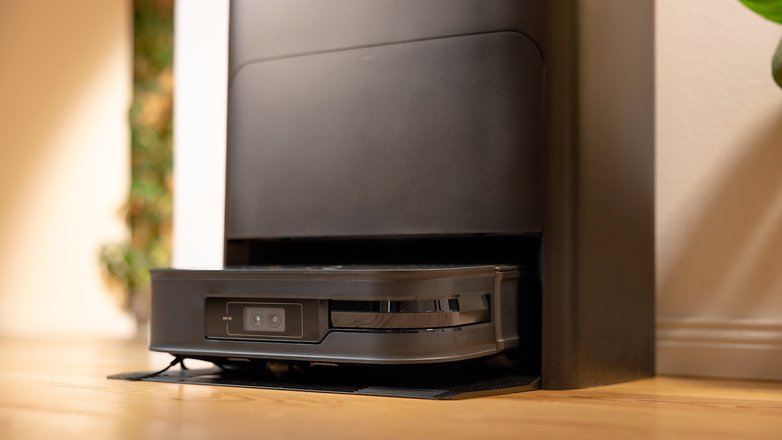 Top Vacuum Cleaners Under $1,000: Exceptional Quality, Unbeatable Prices
In the quest for a spotless home, a good vacuum cleaner is an indispensable ally. However, finding the perfect blend of quality, performance, and affordability can be a challenge. That's where our guide comes in! We've meticulously compiled a list of the best vacuum cleaners available for under $1,000, ensuring you don't have to compromise on quality for the sake of your budget.
From powerful uprights to versatile cordless models, our selections promise exceptional cleaning efficiency without breaking the bank. Whether you're dealing with pet hair, allergens, or everyday dirt and debris, these vacuum cleaners deliver top-tier performance and durability. Here are the cleaning companions that fit your lifestyle and respect your wallet.
Read the Dreame L10s Ultra review 
Read the Ecovacs Deebot T20 Omni review 
Read the Ecovacs Deebot X2 Omni review 
The best vacuum cleaners under $500: Quality cleaning on a budget
Navigating the world of vacuum cleaners can be overwhelming, especially when trying to balance quality with affordability. This section is dedicated to helping you find the best vacuum cleaners available for under $500 ate Black Friday. We understand that a great vacuum cleaner doesn't have to come with a hefty price tag.
Our carefully selected range includes options that offer excellent performance, durability, and advanced features, all within a more accessible price range. Here are some options that provide a powerful clean, ease of use, and the reliability you need, all for under $500.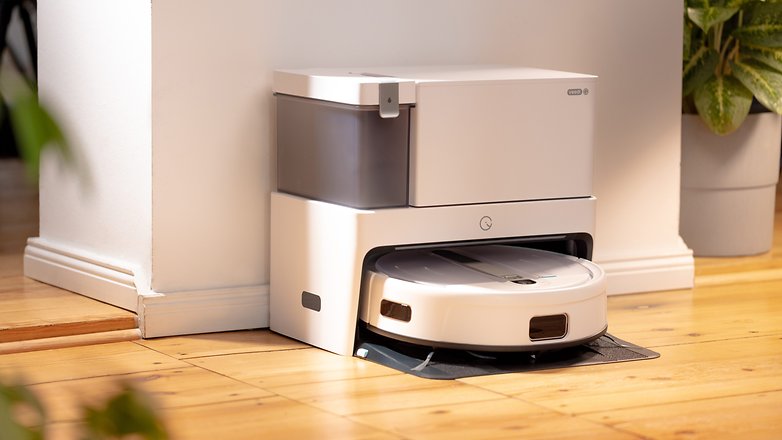 Affordable excellence: The best vacuum cleaners under $200
Searching for a reliable vacuum cleaner under $200 can be challenging. Honestly, I've included this option because I believe everyone should experience the convenience of cleaning their apartment with ease. In this section, we bring you some suggestions for vacuum cleaners under $200.
We've handpicked a selection of the best budget-friendly vacuum cleaners. These offer automated cleaning capabilities and user-friendly features, all within a modest price range.
Whether you live in a small apartment or a large home and have a tight budget, you can still enjoy a clean and tidy space without overspending. Here are some robot vacuum options under $200.
That's it for now. If you come across an interesting robot vacuum cleaner deal during Black Friday, feel free to share it with us. This way, more people might be able to enjoy it too. Keep in mind that these suggestions are based on discounted prices, not on in-depth testing.