Top Stories
Israel-Hamas war: Ordinary life suspended in West Bank as Israeli military imposes 'lockdown' and families flee | Stuart Ramsay | World News
The sounds of hammering, the deafeningly loud noise of a generator, and the continuous movement of people carrying doors, electrical cables, recovered bricks and even roofs to trucks and trailers.
This was all one needed to know that a family home on the West Bank was being dismantled.
Men shouted instructions to each other, overseen by the matriarchal figure of Sahar El Tell.
Her family have lived here for over 100 years – and this is their last day in their home, on their land.
Israel-Hamas war latest: IDF pushes into Gaza City
For three years they have been harassed and intimidated by a settler family who want them to leave – and they have resisted – but since the Hamas attacks on 7 October, the threats have increased.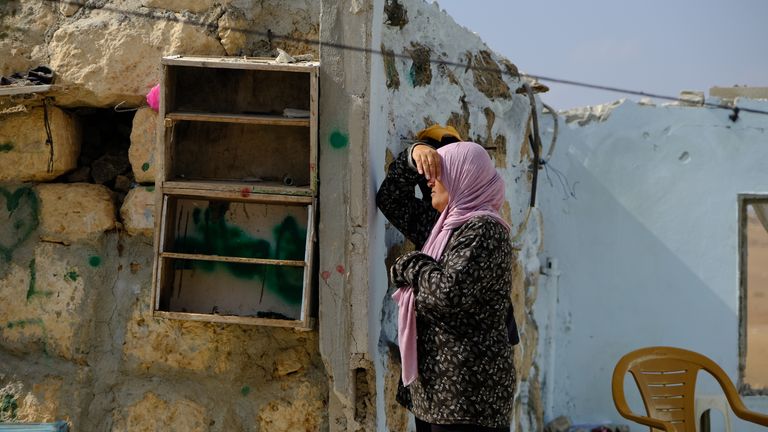 The El Tell family have decided enough is enough.
"They attack us night and day, they beat the women and children who live here, cut the water pipes and electricity cables, they destroyed our neighbour's car, and sent a drone to intimidate the children and our goats," Sahar told me.
"They watch us with a drone, the drone was here this morning over our heads, so they can send a message they are watching us."
They say it all came to a head when the Israel Defence Forces (IDF) issued them with a warning to leave in seven days or "we will destroy your houses on top of your heads".
It's not just Sahar and her family leaving.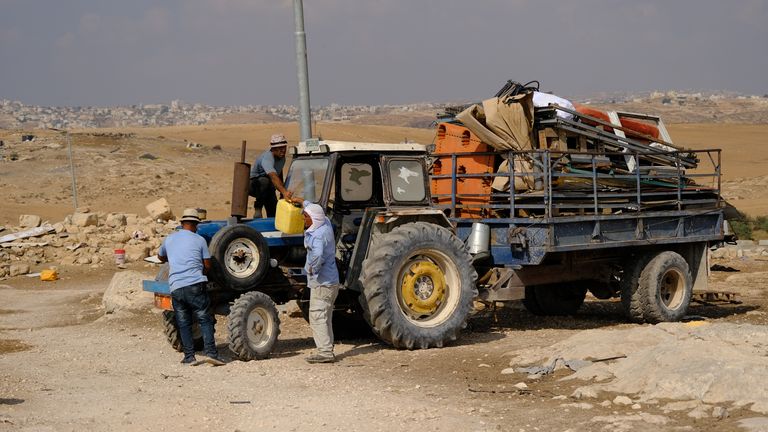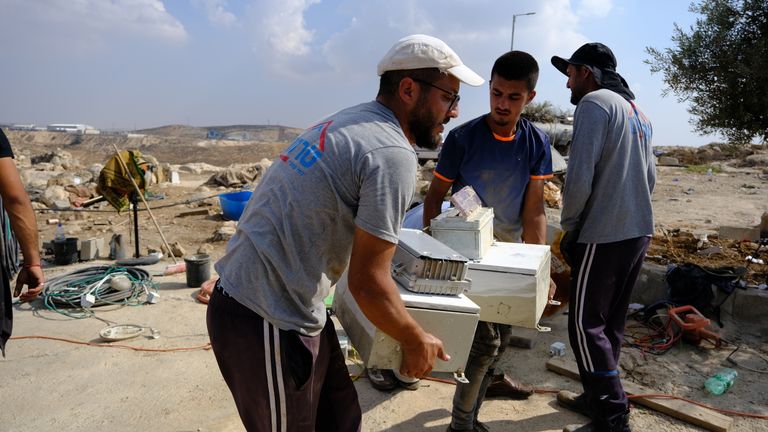 The entire population of the West Bank village of Zanota is moving, even though this land is legally theirs by international law.
Everything they can salvage gets put into trucks and trailers for the journey to a new, equally desolate, place in the Hebron Hills.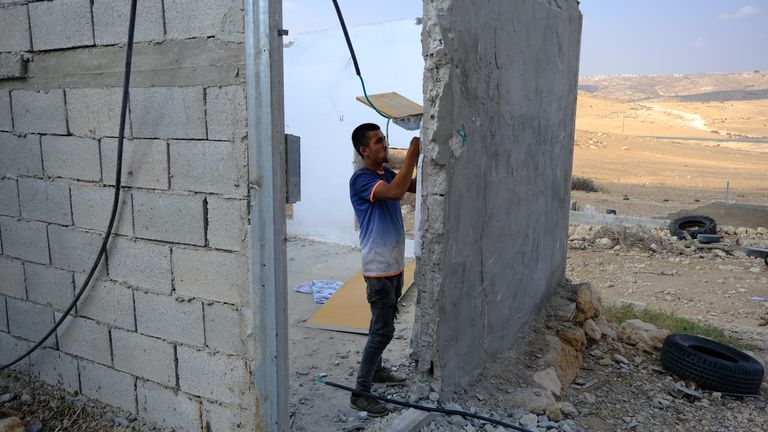 When I meet 17-year-old Yazan he is pulling electrical cables out of a wall and prepping the cables to take to their new home – he isn't sure where yet.
Yazan told me he was feeling sad, upset, and simply at a loss about leaving the home his father, his grandfather, and great-grandfather lived in all their lives.
But staying is no longer an option.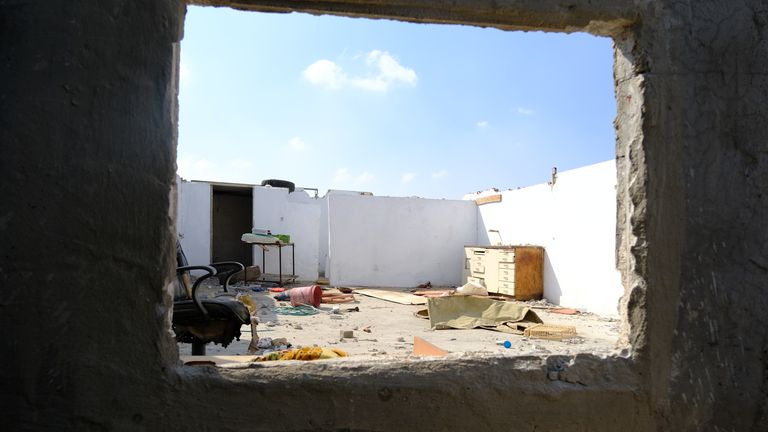 "The settlers have limited our movements, they scared our goats with a drone, they threatened us, and they came at night, shouted at us, and smashed our neighbour's car – our neighbour has also left," he told me.
They're too afraid to stay.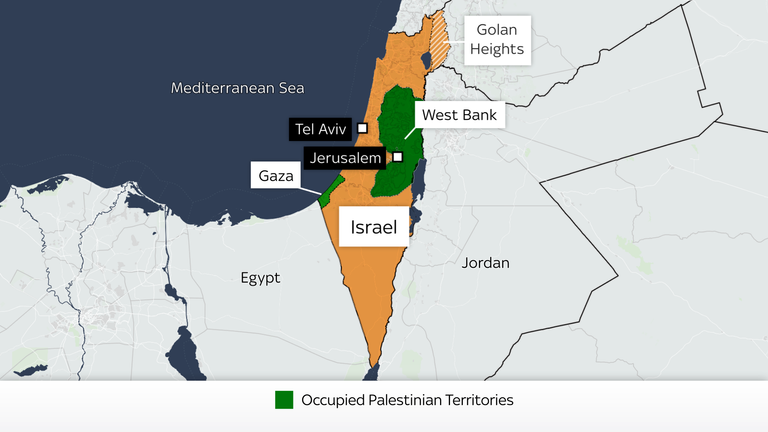 In much of the West Bank, since the war in Gaza started, the military has closed roads to Palestinian towns and villages and aren't allowing the movement of cars into those towns. The people who live inside have to walk out and catch cabs instead.
The West Bank as a whole is in a sort-of lockdown imposed by the IDF.
I drove through much of this land, designated as occupied by the international community, and was amazed at just how much control the Israeli military now has here.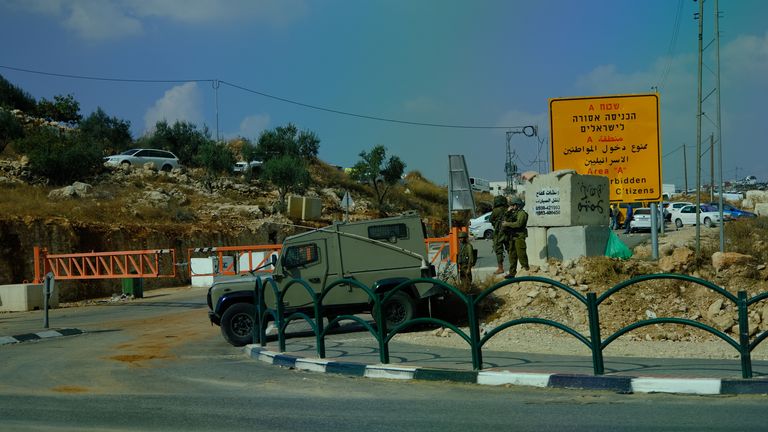 Ordinary life has been suspended – a suspension overseen by Israeli soldiers patrolling in armoured vehicles, searching cars at checkpoints, monitoring all movement from fortified watchtowers and locking shut huge yellow barriers to Palestinian towns; or dumping great mounds of earth to block roads.
It's quiet, it's eery, it's intimidating and scary – and that's exactly how it's designed to be.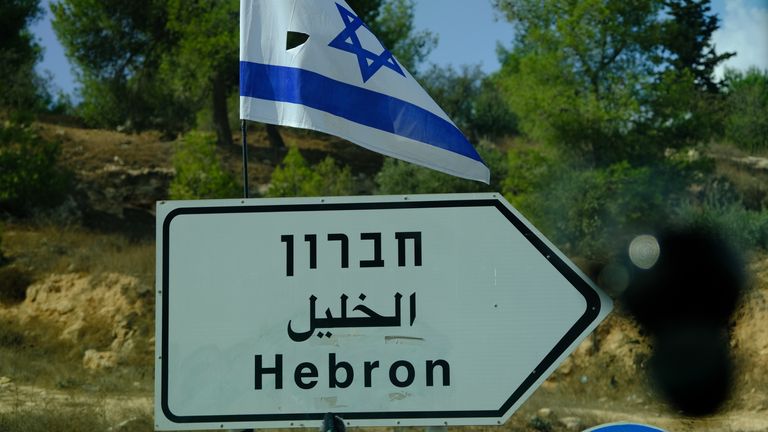 As we filmed in front of one of the closed entrances to Hebron, a woman got out of her car to talk to us. She wanted to know where we were from, and what we were doing here.
British-born Israeli Mayzie Avihail also wanted to tell me that Jews have a historical right to live in Hebron, whether it's legal or not.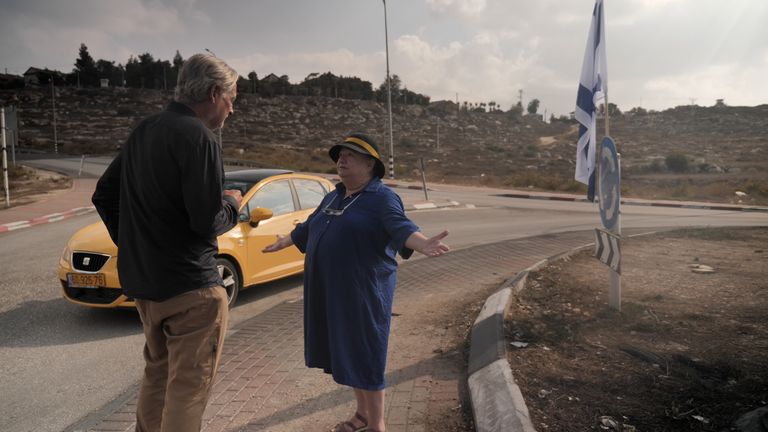 "This is the oldest place in the world that is Jewish, and has been Jewish for 4,800 years, who can tell, can you tell me who you are descended from?" she said to me.
"We are Jews, we're a tribe, we're a family, we're the only ones who can tell you where we are descended from."
The IDF says it has imposed new restrictions on the West Bank because of increased security concerns.
Click to subscribe to the Sky News Daily wherever you get your podcasts
Read more:
A brief history of the Israel-Palestine conflict
The British victims of the war
Israel's ground operation in Gaza mapped
But this whole turn of events isn't just about movement of people and control of security.
What we have seen evidence of is a sudden upsurge in activity by Israeli settlers on the West Bank.
With so much else going on, in effect they're gambling that the normal limitations on their instinct to take over as much Palestinian land as possible, have been forgotten for the time being – so they're acting fast.
Source link