Politics
Labour rebels trying to secure divisive Commons vote on Gaza ceasefire 'by hook or by crook' | Politics News
Left-wing Labour MPs are looking to secure a vote on a ceasefire "by hook or by crook" in the coming weeks, Sky News has been told.
Sir Keir Starmer's party has been split by tensions on the Middle East conflict, with more than a dozen frontbenchers defying the leadership's stance on the conflict.
But the pressure is set to ratchet up further on the Labour leader from next week, with some in his own party determined to secure a vote which could lead to further divisions.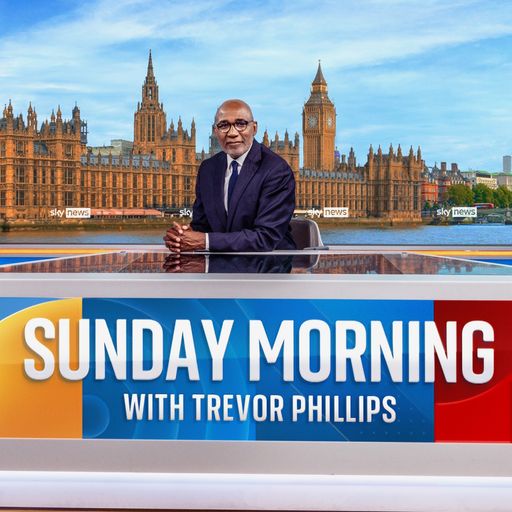 Sunday Morning with Trevor Phillips
Watch live each week on Sunday at 8:30am on Sky channel 501, Freeview 233, Virgin 602, the Sky News website and app or YouTube.
Israel-Gaza latest: Casualties after IDF attack on ambulance
A figure on the left of the party said: "We are looking to secure debates and votes on this, by hook or by crook. We are looking at all potential routes, no stone will be unturned."
One option is to use an opposition day debate from the Scottish National Party – which backs a ceasefire – which could generate a non-binding vote. Although, Labour could tell its MPs to abstain or refuse to take part.
Another is to use a tactic deployed by Labour and Conservative rebels during Brexit, by triggering an emergency debate, under rules called Standing Order 24. It would have to be allowed by the Speaker.
Nearly 100 MPs from all parties have signed a motion from Labour MP Richard Burgon, which condemns the massacre of Israelis and taking of hostages in the 7 October attacks but also calls for "an immediate de-escalation and cessation of hostilities".
Shadow education secretary Bridget Phillipson defends Labour's stance on Middle East


More on this story:
Starmer insists there is 'unity in Labour'
Two Labour council leaders call for Starmer to resign
The MPs pushing for a vote will consult House of Commons experts next week and think it is most likely to take place later in November, as the start of the month will be dominated by the King's Speech.
Starmer set out in a speech focused on the Middle East this week that he does not support a ceasefire, which he says would mean "Hamas would be emboldened and start preparing for future violence immediately".
But so far 16 Labour shadow ministers and aides have tweeted their support for a one, including Jess Phillips, Naz Shah and Imran Hussain – who represent the party on home affairs and business. None of them have been disciplined by the party.
Today, answering questions after a speech in County Durham, Starmer rejected the idea of "great division" within Labour, saying the party was united on wanting to alleviate suffering and get more humanitarian aid in.
Read more: Which countries are calling for a ceasefire?
Click to subscribe to the Sky News Daily wherever you get your podcasts
Some Labour councillors have resigned their posts, and two council leaders, in Burnley and Pendle, today issued a call for Starmer to resign.
A Labour source said the party would respond to a vote "depending on what the proposition is, which party is behind it and what form it takes." They added that the rebels or other parties may not secure one, and that "the situation on the ground is not fixed".
The government, the Labour leadership and other Western allies including the US have called for a "humanitarian pause" to allow aid into Gaza but said Israel has a right to defend itself by attacking Hamas.
The Conservative MP for Peterborough, Paul Bristow, was told to resign as a parliamentary aide to a cabinet minister after he called for a ceasefire to "save lives".
Health minister Maria Caulfield said today: "The trouble I think Sir Keir has is that while he seems to agree with the government, the rest of his party are in complete turmoil on this. At times like this, when it's such a sensitive issue in the Middle East, you actually do need a governing party that is united."
Source link