Top Stories
Luis Diaz: Liverpool footballer back in training amid 'hope' for kidnapped dad | World News
Liverpool forward Luis Diaz has resumed training days after his parents were kidnapped in Colombia.
The winger's parents were abducted by armed men on motorcycles at a petrol station in the town of Barrancas, near the country's border with Venezuela, on Saturday.
The footballer's mother, Cilenis Marulanda, was rescued within hours by police after roadblocks were set up – but the search continues for his father Luis Manuel Diaz.
Colombia's government has blamed guerrilla group the National Liberation Army (ELN) for the kidnapping. A representative for the rebels said on Thursday that Diaz's father would be released "as soon as possible".
Liverpool manager Jurgen Klopp said in a press conference on Friday that the developments from Colombia "gives us a little bit of hope".
He added: "We are waiting for the really good news, but that's it pretty much."
The footballer was absent from his team's clash against Nottingham Forest last week and his side's Carabao Cup game against Bournemouth on Wednesday.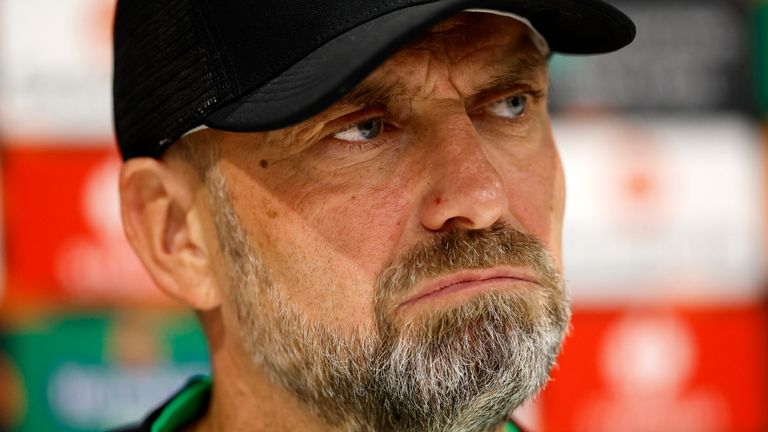 Klopp said he would allow Diaz to make the decision on whether he wants to be involved in Liverpool's fixture against Luton Town on Sunday.
"He was in training two days ago, yesterday he had a session and will be part of the team [training]," the German coach revealed.
"We must wait. If he feels right, he will be here and train with us. The session he had with us you can see when he is with the boys he is fine, he is OK, but you could see he didn't sleep a lot," he said.
Read more from Sky News:
Child killed after being hit by car during school run
Thieves cut through museum floor in 'audacious' heist
Zara Aleena's murderer wins appeal for shorter sentence
Klopp also insisted he would not "force anything" on Diaz.
The footballer issued an appeal for his father's release in an Instagram post on Tuesday night – while his mother and other family members took part in a vigil.
Earlier this week police air and land patrols were searching a forest amid fears the kidnappers may have taken their captive across the border into Venezuela.
Police have offered a $48,000 (£39,000) reward for any information that leads to the rescue of Mr Diaz.
Source link