Top Stories
Premier League predictions: Chris Sutton v singer-songwriter & Chelsea fan Willie J Healey


Manchester United have lost eight of their first 15 games this season – but will they bounce back with a much-needed win against Fulham on Saturday?
BBC Sport football expert Chris Sutton said: "Fulham are no great shakes but how can you back United at the moment?
"They have had one decent display, performance-wise, all season – and that was against Crystal Palace in the Carabao Cup."
Sutton is making predictions for all 380 Premier League matches again this season, against a variety of guests.
This week, he takes on singer-songwriter Willie J Healey, who is a Chelsea fan.
Healey's latest album, Bunny, is out now and he has performed tracks from it in live sessions on Radio 1 and Radio 2, as well as 6 Music.
After supporting Florence and the Machine and the Arctic Monkeys on their tours earlier this year, Healey embarks on his own headline UK tour this month, which starts in Brighton on 9 November.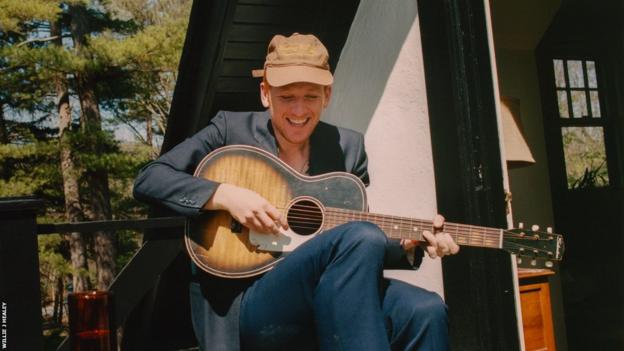 Frank Lampard was Healey's hero as a boy, but he isn't totally sure who his current Blues favourite is.
"We are a brand new team now, so we have a lot of players now that I am still not sure about," Healey told BBC Sport.
"I am a big fan of Raheem Sterling, though, and I think he brings a lot of experience and calmness to the squad, which is much needed at the moment.
"He's already proven his quality over the years at Liverpool and City and although he took a bit of time to settle in after joining us last season, he's been back to his best recently.
"I really like some of our younger players too. Enzo Fernandez is an amazing talent but I'm also a big fan of Noni Madueke, who has got a lot of potential.
"He hasn't started too many games since joining us from PSV Eindhoven in January but, when he has done, he's looked really lively.
"Madueke still needs to work on his end product, but then the same applies to the rest of the squad too!"
Healey describes the current Chelsea team as a work in progress but he is excited about what the future will bring under Mauricio Pochettino.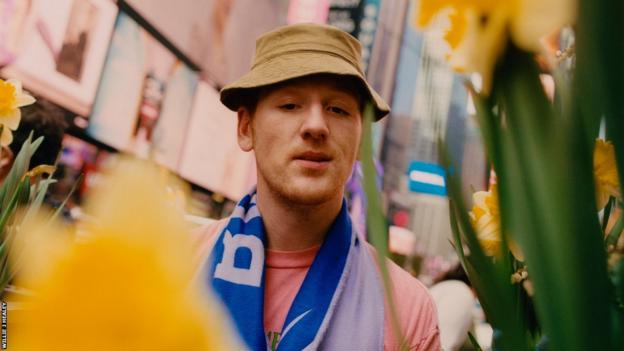 "I think it is obvious that these things take time to take shape and as a club, we probably need to get used to things being the way they are at the moment," he added.
"It's a big change after years of us being a kind of winning machine, but you just need to be patient and we have such a brilliant manager now, who we have to trust.
"We are a work in progress so there are going to be times when things are painful but even when we've dropped points this season, some of our performances have still been pretty good.
"Our draw with Arsenal was a great example of that, but there were even spells during our defeat by Brentford last week where I thought we were pretty good.
"For us to get back in the top four, and the Champions League places, is a bit of a reach though. I wouldn't say we are totally out of it but we are relying on the teams already up there slipping up, which looks unlikely at the moment."
Chris Sutton and Willie J Healey were speaking to BBC Sport's Chris Bevan.
When?

Result

Sutton

Willie

SATURDAY, 4 NOVEMBER

Fulham v Man Utd

x-x

1-1

1-1

Brentford v West Ham

x-x

2-0

2-1

Burnley v Crystal Palace

x-x

1-1

1-1

Everton v Brighton

x-x

2-1

2-3

Man City v Bournemouth

x-x

4-0

3-0

Sheff Utd v Wolves

x-x

0-1

1-2

Newcastle v Arsenal

x-x

0-2

1-2

SUNDAY, 5 NOVEMBER

Nott'm Forest v Aston Villa

x-x

0-2

1-3

Luton v Liverpool

x-x

0-3

0-2

MONDAY, 6 NOVEMBER

Tottenham v Chelsea

x-x

2-0

2-2
A correct result (picking a win, draw or defeat) is worth 10 points. The exact score earns 40 points.
SUTTON'S PREDICTIONS
All matches kick off at 15:00 BST unless otherwise stated.
SATURDAY, 4 NOVEMBER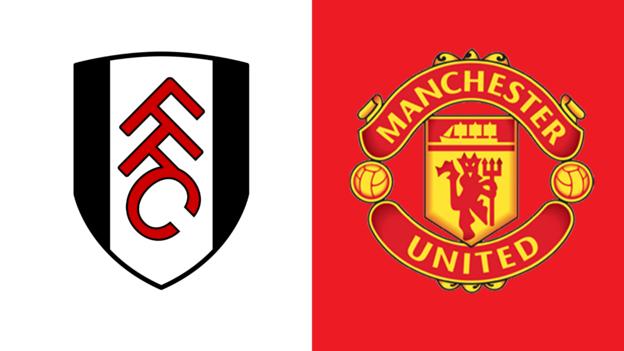 Fulham v Man Utd (12:30)
You cannot blame Manchester United's owners for their team's poor form – their players are not thinking about any boardroom uncertainty when they are out on the pitch.
Erik ten Hag has spent £411m on players since he took charge at Old Trafford before the start of last season and, for that amount of money, the team should be doing far better than they are.
I like Ten Hag – he seems a decent man and he did well last season – but he is under serious pressure now. 'Erik ten games' is what I called him last week, and that was being optimistic.
United won at Craven Cottage in November last year but that was the only win they managed in London under Ten Hag in seven attempts in 2022-23, and they have already lost twice in the capital in the current campaign.
All things considered, I should really predict another United defeat, shouldn't I? There is nothing whatsoever that tells me to back them.
But, with regards to Fulham, they don't appear to be quite at the same level they were at last year, especially in attack. That's the only reason I am going for a draw.
Next up for United is a midweek trip to FC Copenhagen in the Champions League, and then Luton come to Old Trafford next weekend.
Including this game, you would normally expect United to put all three of these teams away. If the results don't go to plan, then this is where things could really start to unravel for Ten Hag.
Sutton's prediction: 1-1
Willie's prediction: I changed my mind on this one a couple of times. United are in a bit of a lull, and Fulham have been playing pretty well, especially at Craven Cottage, so a home win might be what most people might go for. At the same time, though, this feels like a game where United could play pretty badly but still somehow get a win over the line… so, maybe I should play safe and go for a draw. 1-1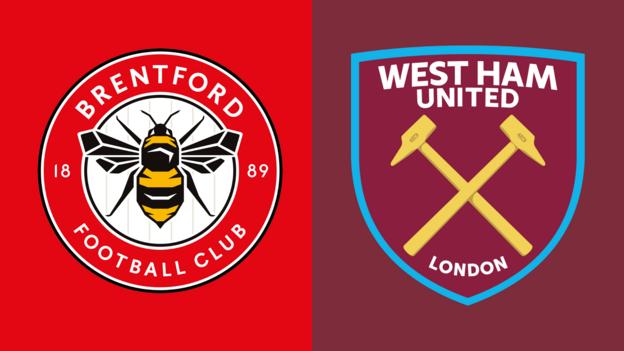 Brentford v West Ham
Whenever West Ham lose a couple of games, you hear the usual rumblings from the same old people, asking if manager David Moyes should still be in the job.
It drives me potty. Moyes has done brilliantly and a spell of poor form doesn't change that.
Brentford went through a bit of a sticky patch themselves recently, with four defeats in seven games, but they are flying at the moment.
The Bees got a big win against Chelsea last week and, as I've said before, they are so well balanced and well organised.
I was tempted to go for another draw here, but I am actually going to go for Brentford to edge it.
They beat the Hammers 2-0 home and away in the league last year, so I have picked the same scoreline again.
Sutton's prediction: 2-0
Willie's prediction: They beat us last week but I do really like the way Brentford are playing, and their results have picked up again after a spell of poor form. West Ham are the ones having a bad patch at the moment, but similarly I admire what Moyes is doing and they will give the Bees a good game here – they might even score first. Brentford's home form is very strong, though, so I am going to back them. 2-1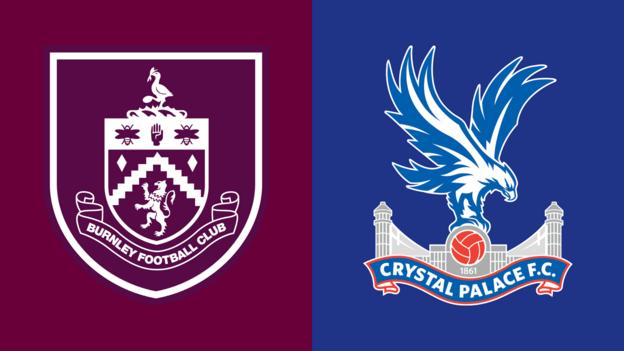 Burnley v Crystal Palace
Burnley have lost five out of five at home so they are desperate for something, anything, here.
The Clarets had a tough start in terms of who they played early on, and everyone was waiting for the run of fixtures they are into now to see if they would kick on.
They have lost their past two league games, against Brentford and Bournemouth, so they haven't kicked on – and it's not going to be any easier for them against a pragmatic Palace side.
I don't fancy Vincent Kompany's team defensively, and I don't think they will keep their first Premier League clean sheet of the season here, even against Palace.
The Eagles don't score many goals – they have managed only eight in their first 10 league games – but I feel sorry for their manager Roy Hodgson because he has badly missed Eberechi Eze and Michael Olise.
Eze and Olise are Palace's best attacking talents and the good news for them is that they are both back in training and should be available soon.
This is going to be an interesting game, because Hodgson's side are so well drilled. Burnley will have a go at them, so could Palace exploit that? This smells of a draw to me.
Sutton's prediction: 1-1
Willie's prediction: This is a tough one to call and it feels like a big game for Burnley. I really like Kompany's approach and I really want him to do well, but it is not really working at the moment. I'm going to go for another draw – Palace are doing all right, and I don't see there being loads of goals. 1-1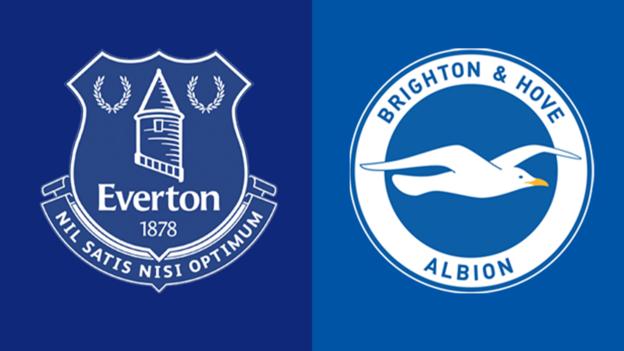 Everton v Brighton
I was at the Amex Stadium in May when Everton stunned Brighton with a 5-1 win that went a long way to keeping them up last season.
If you want a blueprint for beating Brighton, it is the way Everton beat them then – they were absolutely superb on the counter-attack.
The Toffees' home form has been poor this season but they did beat Burnley in the EFL Cup in midweek and, generally, their recent performances everywhere have been decent. They have definitely improved and maybe even turned a corner compared to a few weeks ago.
Brighton won 4-1 the last time they came to Goodison Park, in January, but that was in the final days of Frank Lampard's time in charge.
I'm expecting Sean Dyche to take the same approach as he did in May, and look to hit Brighton on the break again.
He won't compromise, even though his side are at home this time, and neither will Seagulls boss Roberto de Zerbi in the way his team always plays.
Like Burnley, Brighton don't keep clean sheets – although they will probably both get one now – so I am going with Dominic Calvert-Lewin to make the difference for Everton.
If I am totally honest, though, I don't have a clue how this one will go.
Sutton's prediction: 2-1
Willie's prediction: Everton have started to click a bit, so this one isn't as straightforward as it might have been a few weeks ago. I am a big fan of Jack Harrison, who seems to link up really well with Calvert-Lewin, and they might cause Brighton some problems – they will definitely score. I am still going to go for a Seagulls win, but they are conceding a lot at the moment, so I'm going for some goals here. 2-3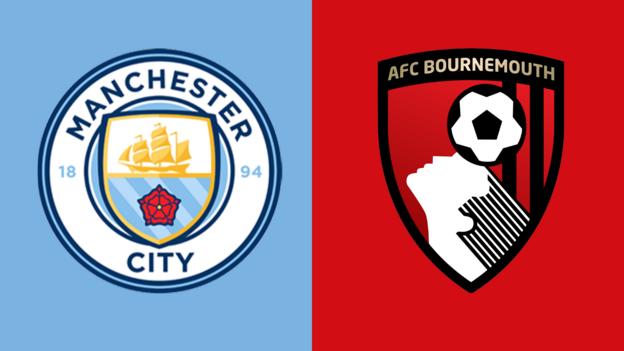 Man City v Bournemouth
Bournemouth finally got their first league win under Andoni Iraola last weekend but I'm still not convinced about him.
Let's face it, his side are in for a tough afternoon at Etihad Stadium, where Manchester City have won their past 21 home games in all competitions
City boss Pep Guardiola might make a few changes here and it will be interesting to see whether he goes with Jack Grealish or Jeremy Doku on the left – Doku was brilliant there against Brighton, then Grealish came in and played so well against Manchester United.
Whoever plays, though, the outcome will be the same – I am expecting the City juggernaut to roll on.
People still seem to be saying that City striker Erling Haaland isn't quite the same player this season, but I don't buy that myself. He is still scoring a barrel-load of goals and I'd expect him to get a couple more here.
Sutton's prediction: 4-0
Willie's prediction: This one is pretty straightforward as far as a prediction goes but I do hope Bournemouth start to do well soon, because I like Iraola. 3-0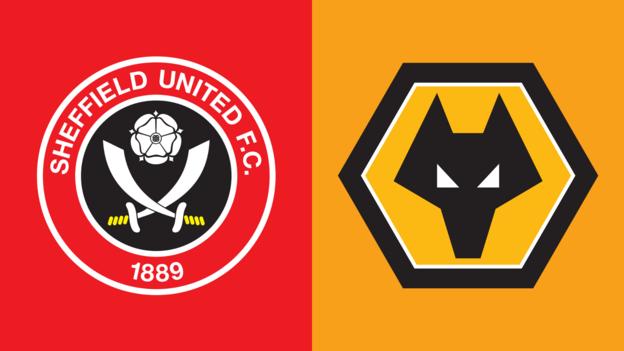 Sheff Utd v Wolves
One point from their first 10 games means Sheffield United are on course to be the worst ever Premier League team.
I just hope they make it to 12 points so they don't take that mantle off Robbie Savage's Derby County team, who managed 11 points in 2007-08.
Blades boss Paul Heckingbottom said last week that he was looking forward to the challenge of playing Arsenal, but I didn't believe a word of it and I am not sure he did either.
They are absolutely desperate for their first win of the season but they are up against a Wolves side who have found a bit of form. I'm really enjoying the way Gary O'Neil side is playing and they are a team on the up.
Wolves' only issue is that they are without Pedro Neto, who is out with a hamstring injury. He has been their main attacking threat, but I still think they will find a way to win at Bramall Lane without him.
Sutton's prediction: 0-1
Willie's prediction: Wolves made a shaky start but their results have really picked up. I've been really impressed with their manager Gary O'Neil whenever I've heard him talking about his side's approach, and I think he'll get another win this week. I do hope Sheffield United get a goal, but it is hard to back them to get anything, even at home. 1-2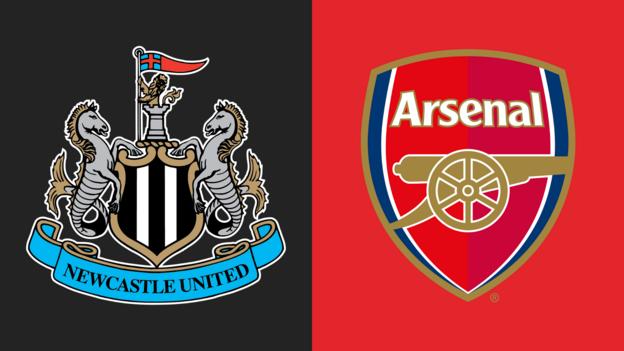 Newcastle v Arsenal (17:30)
Newcastle's third team beat Manchester United in the EFL Cup on Wednesday, and the whole club will be buoyed by that result.
In the same competition, I found it really odd that Arsenal boss Mikel Arteta waited until his side were 3-0 down to West Ham before bringing on Bukayo Saka, Gabriel Martinelli and Martin Odegaard.
Was he really expecting them to turn the game around? Either play them from the start or bring them on when they are 1-0 down.
Both sides will be back to full strength on Saturday and I am expecting this game to be really close. There won't be many goals, but I just have a sneaking feeling that Arsenal will take the points.
Sutton's prediction: 0-2
Willie on Chelsea following Arsenal's template: Arsenal are a good example of what Chelsea are trying to build now. They had a similar feel a few seasons ago, as a young and inconsistent team under Mikel Arteta, but they have gained a lot of confidence together, through the highs and lows they've experienced, and it came together for them last season. Missing out on the title the way they did then is really playing into their attitude now, and I'm not surprised they are up there challenging again.
Willie's prediction: This is another tricky one to call. You can see why Newcastle are doing so well under Eddie Howe and they will keep things very tight, but Arsenal have been finding a way to win games, even without playing well. 1-2
SUNDAY, 5 NOVEMBER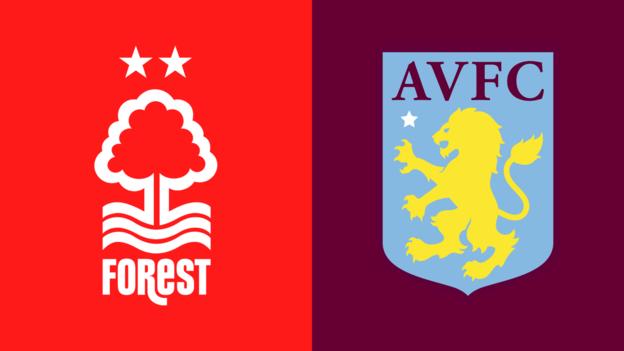 Nottingham Forest v Aston Villa (14:00)
Whenever Nottingham Forest are at home they are difficult to beat, but I don't think Aston Villa are finding it difficult against anyone at the moment.
Unai Emery's side are playing with such confidence as well as being so well set-up. They score a lot of goals, and it is going to be hard for Forest to stop them.
I remember that Stephen Warnock backed Villa to make the top four at the start of the season and in all honesty I was thinking that was a stretch, but it isn't looking such a bad shout now.
Forest have gone six games without a win, although they have drawn four of them.
That's seen them slip down the table but I don't see them getting dragged into the relegation battle. Compared to the teams below them, they have got more than enough to stay up.
Sutton's prediction: 0-2
Willie's prediction: Villa are doing so well. They have had a couple of shaky results away earlier in the season, losing at Newcastle and Liverpool, but they are definitely on the up under Unai Emery. 1-3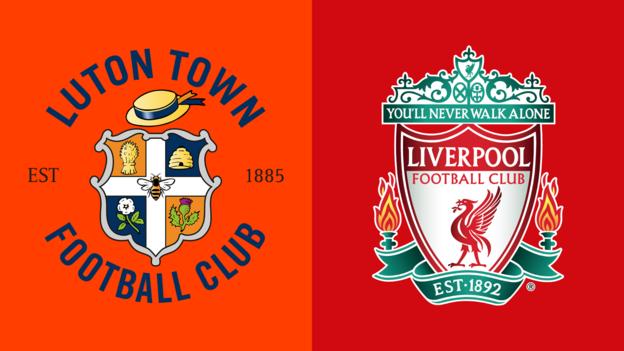 Luton v Liverpool (16:30)
Luton apparently don't get spanked at home – that's what Statman Dave tells me anyway.
I am not convinced, because I remember when they played Tottenham at Kenilworth Road at the start of October, and Spurs could have been about 4-0 up in the first 15 minutes.
To be fair to the Hatters, they are making the best fist of life in the top flight out of all the promoted teams, but I don't see them coping with Liverpool's array of attacking talent.
Sutton's prediction: 0-3
Willie's prediction: Liverpool will win but Luton have had something about them whenever I've seen them this season, even when they've lost, so this won't be just one-sided. I feel like they will get a big result at home against a big team soon… but maybe not this weekend. 0-2
MONDAY, 6 NOVEMBER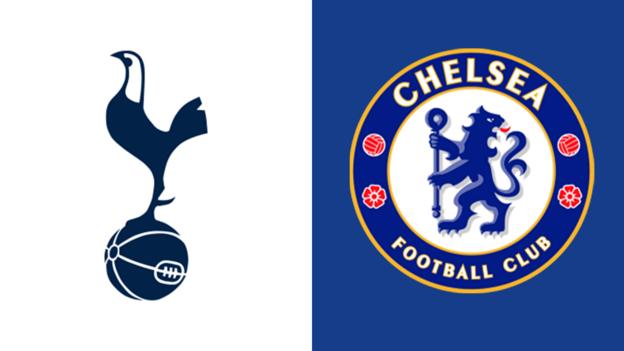 Tottenham v Chelsea (20:00)
I've gone with Tottenham to win this one but, at the back of my mind, I have a nagging doubt about that.
On paper, it's pretty easy to predict how the game will go – Spurs are top of the table and haven't lost under Ange Postecoglou, while Chelsea are so erratic.
Pretty much everything points to a home win, but with Blues boss Mauricio Pochettino going back to Spurs for the first time since they sacked him in 2019, I am not so sure.
I am still going to go with my instinct and back Tottenham, because I think they are a better team than Chelsea are – but the Pochettino factor makes me think that, somehow, his side will find a way to win, and he will be the one who bursts Postecoglou's bubble.
On top of that, Chelsea are the team who I can't ever seem to pick the right result for.
I've actually managed it twice this season – when they beat Luton and drew with Bournemouth – but it feels like I had a better strike rate when I played up front for them.
Sutton's prediction: 2-0
Willie's prediction: You can't knock what Ange is doing, and I like the way he comes across. This is going to be tough for us but I think Pochettino will make sure we are ready. I have got to back my team to get something, so I am going for a draw. 2-2
How did Sutton do last week?
Chris had Nottingham Forest goalkeeper Matt Turner to thank after notching his fifth win of the season.
Turner's late tangle with Forest substitute Harry Toffolo allowed Mohamed Salah to slot home Liverpool's final goal in their 3-0 victory, which was the scoreline Chris had gone for too.
The extra points he earned there was all that separated him from both his guests – CBBC stars Tash, who features in The Football Academy, and Gabe from Jamie Johnson FC.
They also got five correct results, all from the same games that Chris got right, but with no exact scores. Tash and Gabe both ended up on 50 points apiece, but Chris took the win with 80 points.
Anthony Joshua

150

Eddie Hearn

130

Anish Kumar

100

Chris Sutton
94 (average after 10 weeks)

Fabian Edwards, Joelah from 1Xtra, KSI, Midas the Jagaban

90

David Earl, Keke from 1Xtra, Jazzie Zonzolo

70

Tommy Fury, Joe from Nothing But Thieves

60

Gabe of Jamie Johnson FC, Tash from The Football Academy

50
How did you get on?
You were right about the same five games as Chris and his guests – and also wrong about the other five.
Only 9% of you backed Brentford to beat Chelsea, and just 11% thought Everton would win at West Ham. Bournemouth's win over Burnley, and the draws between Wolves and Newcastle, and Brighton versus Fulham, were the other games to catch everyone out.
=1. Chris

5/10

=1. Guests

5/10

=1. You

5/10
*Win, draw, loss prediction based on highest % of vote for each match.
=1. Chris

61/100

=1. You

61/100

3. Guests

56/100




Source link