Top Stories
Sao Paulo Grand Prix: Carlos Sainz fastest in first practice ahead of Charles Leclerc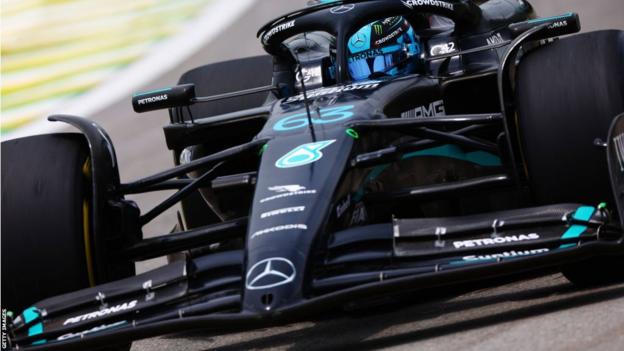 Carlos Sainz led a Ferrari one-two ahead of Mercedes' George Russell in practice at the Sao Paulo Grand Prix.
The session offered little information about form for qualifying at 18:00 GMT as the other leading teams did not join them in running the soft tyres.
World champion Max Verstappen was only 16th fastest after using only the hard tyres, Lewis Hamilton 12th after doing the same in his Mercedes.
Lando Norris faces an investigation for colliding with Nico Hulkenberg's Haas.
The McLaren driver, on a fast lap, came across the German dawdling on the racing line entering the final corner, Juncao.
Norris dived down the inside and ran deep into the corner, and his right rear wheel hit the left front of the Haas in what some interpreted as a car equivalent of a shoulder barge.
Hulkenberg and Norris have both been summoned to see the stewards to explain the incident.
Norris, 19th fastest, was another leading runner to stick with one set of hard tyres in the only session in which teams have to assess their car set-ups before qualifying on this weekend run to the 'sprint' format.
That means qualifying later on Friday will set the grid for Sunday's grand prix, while Saturday is a stand-alone 'sprint' day with a qualifying session followed by a short race.
Before practice started, Formula 1 announced that the race at Interlagos will be on the calendar until at least 2030 after signing a new five-year contract.
F1 chairman and chief executive officer Stefano Domenicali said: "Brazil has such a rich racing heritage, and this iconic circuit is a favourite of drivers and fans around the world.
"It embodies everything that is great about racing, and we look forward to seeing how it develops over the years to come to create an even better experience."




Source link