Top Stories
Tommy Charlton pays emotional tribute to Jack and Bobby – and reveals why he missed the 1966 World Cup final | UK News
Tommy Charlton said his siblings Jack and Bobby "died as my brothers – not as famous footballers", as he remembers the legacy they left behind.
Speaking to Sky News, Charlton shared memories of his brothers, and his sadness since their deaths – as well as how he missed the 1966 World Cup final because he couldn't afford the fare to Wembley.
Sir Bobby Charlton died last month at the age of 86, and is remembered as one of the heroes of England's World Cup winning 1996 squad.
His brother, and fellow World Cup winner, Jack died in 2020 aged 85, after a long career both on and off the football pitch.
"They were real big brothers," Tommy said of Sir Bobby and Jack, telling Sky News he "hated it" when they left home to go and play football.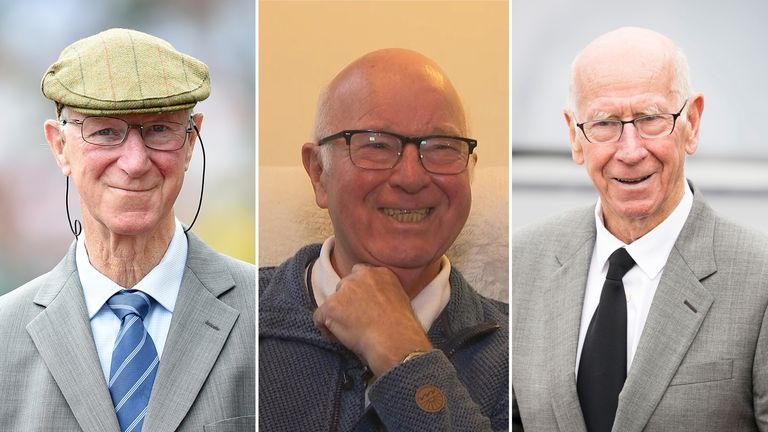 "I didn't know what was happening," he said.
"I didn't know why he had to go away. I didn't know why Jack had to go.
"My uncles, Jack, George, Jim and Stan all went away to play football, so I've experienced the fact that we had relatives who didn't live at home. They had to travel all over the place playing football, and I was quite used to that.
"But when Bob left, I didn't really understand it because it was my brother leaving, and it was like: 'where's he going?'".
Tommy added: "They were my brothers, and I was proud of them. I always have been sincerely proud of my two brothers."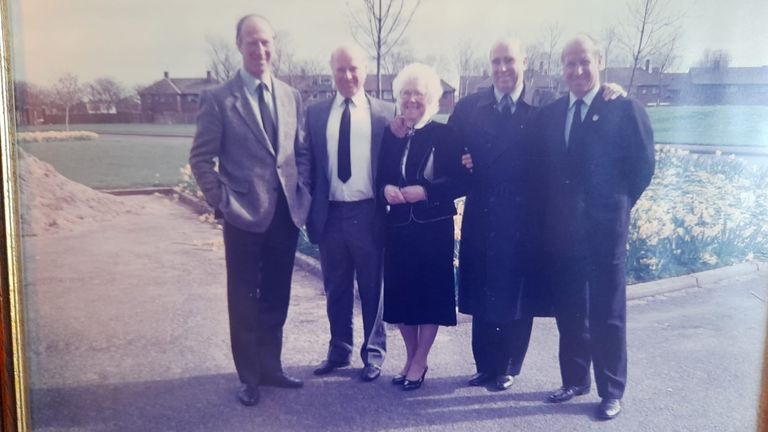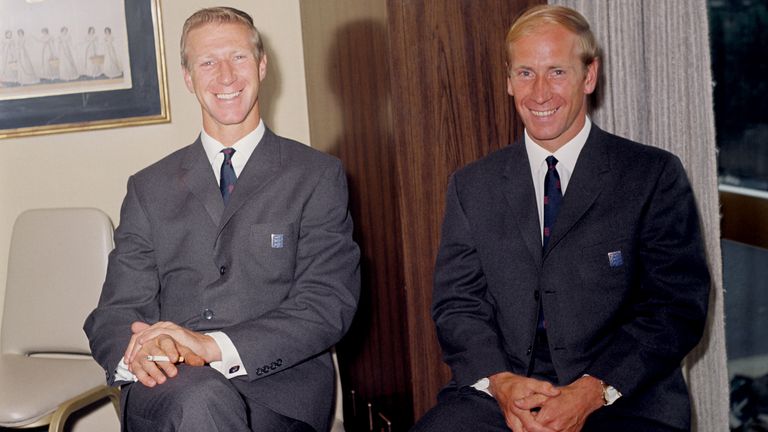 Read more:
'Never a more popular footballer': Sir Bobby Charlton obituary
Sir Bobby Charlton was 'forever a gentleman of English football'
'Heart-warming' to hear from people since the death of his brothers
In the weeks since Sir Bobby's death and the years since Jack died, Tommy said it has been heart-warming to hear from people talk so fondly about his brothers, and expects people to line the route for Sir Bobby's funeral this month.
"It's been very heart-warming to have so many people telling me that they were really proud of Bob.
"I've never thought of Bob and Jack as anything but my brothers – they died as my brothers, not as famous footballers.
"And that is difficult for me. It's difficult to separate the two. And it's heart-warming to see that the number of people, thousands of people, telling me that they respected Bob and they respected Jack."
Tommy said he expects people to line the procession route for Bobby's funeral "and they're going to clap".
"Wonderful. That's my brother they're clapping."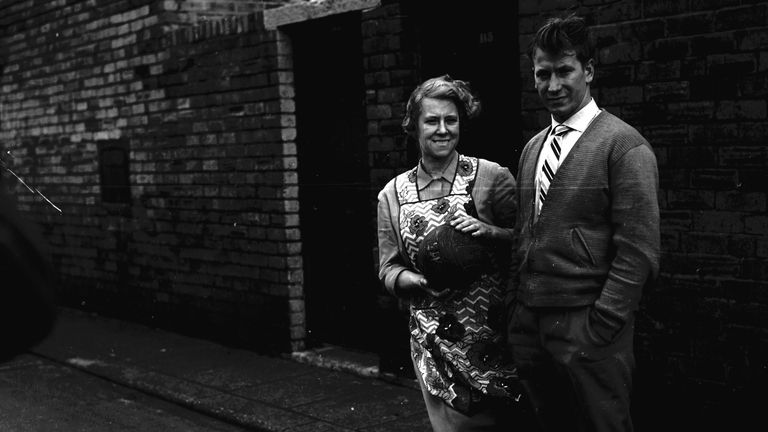 'End of an era': Fans pay tribute to Sir Bobby

'He remembered the life'
The trio were brought up in Ashington, Northumberland, where Tommy explained despite their "hard" upbringing, Bobby never spoke ill of his home town.
"He always spoke in a proud way he always remembers those mates from Ashington, and he remembered the life.
"It was a hard life. We had a hard upbringing. My dad worked at the pit, he didn't make a lot of money… Bob remembered that with pride.
"He didn't speak in a derogatory manner about Ashington ever."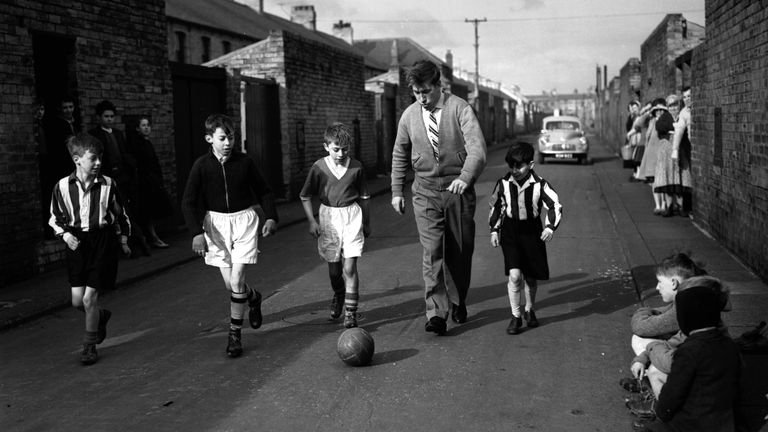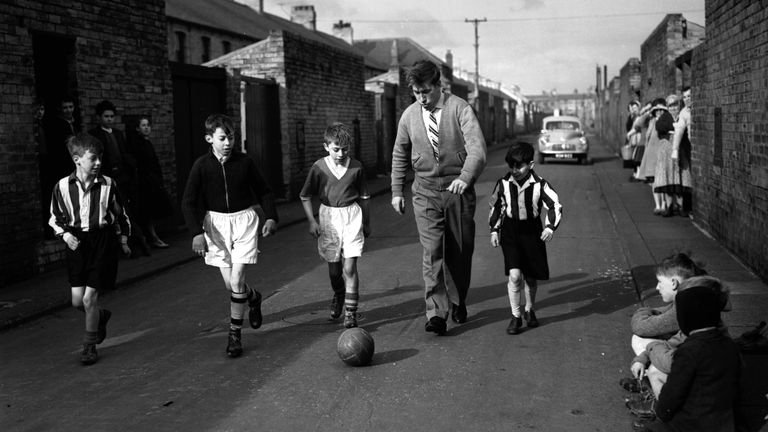 'A champion on and off the pitch'

'We both started crying'
Tommy recalled the last time he spoke to Sir Bobby on the phone before he died.
"It got to be that we only conversed on the telephone because I've stopped driving, and we used to meet at football matches… but Bob didn't end up doing that," he told Sky News.
"Bob never got very far.
"And I remember the last time I spoke to him. We were on the telephone, and he broke down and started crying while I was crying.
"His wife, after that, Norma, said, 'it's probably best not to put Bob on the phone', so she kept us updated on how he was, and, well, she was a saint."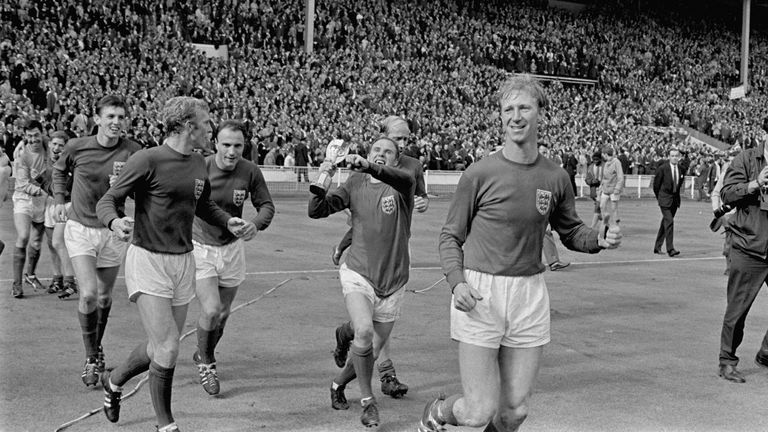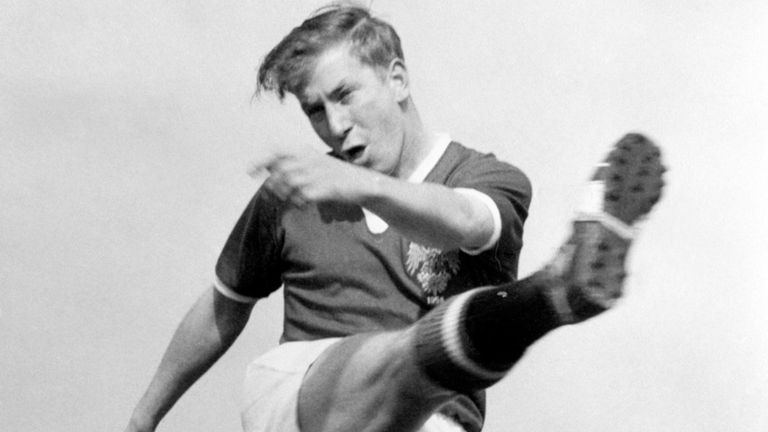 'It was just my brothers playing a game'
Despite both his brothers playing in the 1966 World Cup final, Tommy revealed to Sky News he never actually made it to Wembley to watch them.
"Before the final, Bob managed to get me a ticket to the final," he said.
"And I lived in Ashington and Ashington is a long way from London. I'd never been to London. I'd very rarely been out of Ashington, if the truth was known.
"I didn't have any money to get there. Nobody in the family had that sort of money, and I didn't want to ask brother Jack to help me, because they had far too much on the plate at the time.
"And that was just not the thing that I was willing to do, so I watched the match at home on the TV, and, well, it was actually with my girlfriend at the time – it was at their house
"But I regret that now. I regret that I should have, actually got a bank loan or something to get there.
"But to me, it was just my brothers playing a game… it was playing for England again, you know?
"I don't know what he probably makes of that."
Source link